Discover more from Planet Nude
A newsletter and podcast promoting body freedom and exploring nudity and nudism in history, culture, politics, and art.
Over 2,000 subscribers
Naked Age: Faces of Canadian Nudism
Exploring the history of nudism in Canada and stories of the movement's pioneers
Naked Age

Episode 9
is here.
In this episode, we'll delve into the history of Canada's nudism movements. We'll hear the stories of various Canadian nudist leaders, and learn how two distinct regions found common ground and forged a cooperative partnership, their shared aim to represent Canadian naturists across Canada and internationally. And then we'll meet Petra Scheller, a woman whose relentless advocacy and effort in service of that union made her a face of Canadian naturism. 🪐
Listen to Episode 9 of
Naked Age
on all major podcast platforms, or check it out right here:
---
Original post
---
Gallery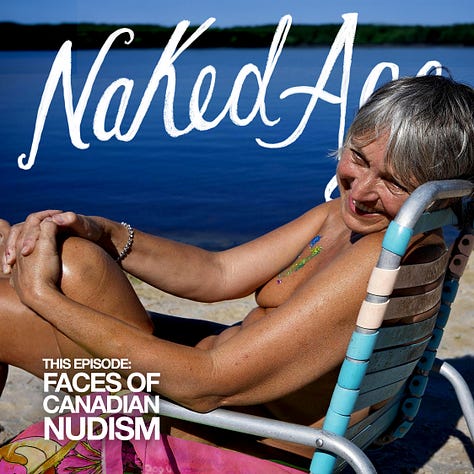 ---
More episodes of Naked Age:
---
Thanks for reading
Planet Nude
. ❤️
Join the community. Go paid for just $5/mo.